HERE TO THERE BOAT HAULERS – BOAT TRANSPORTATION IN THE U.S.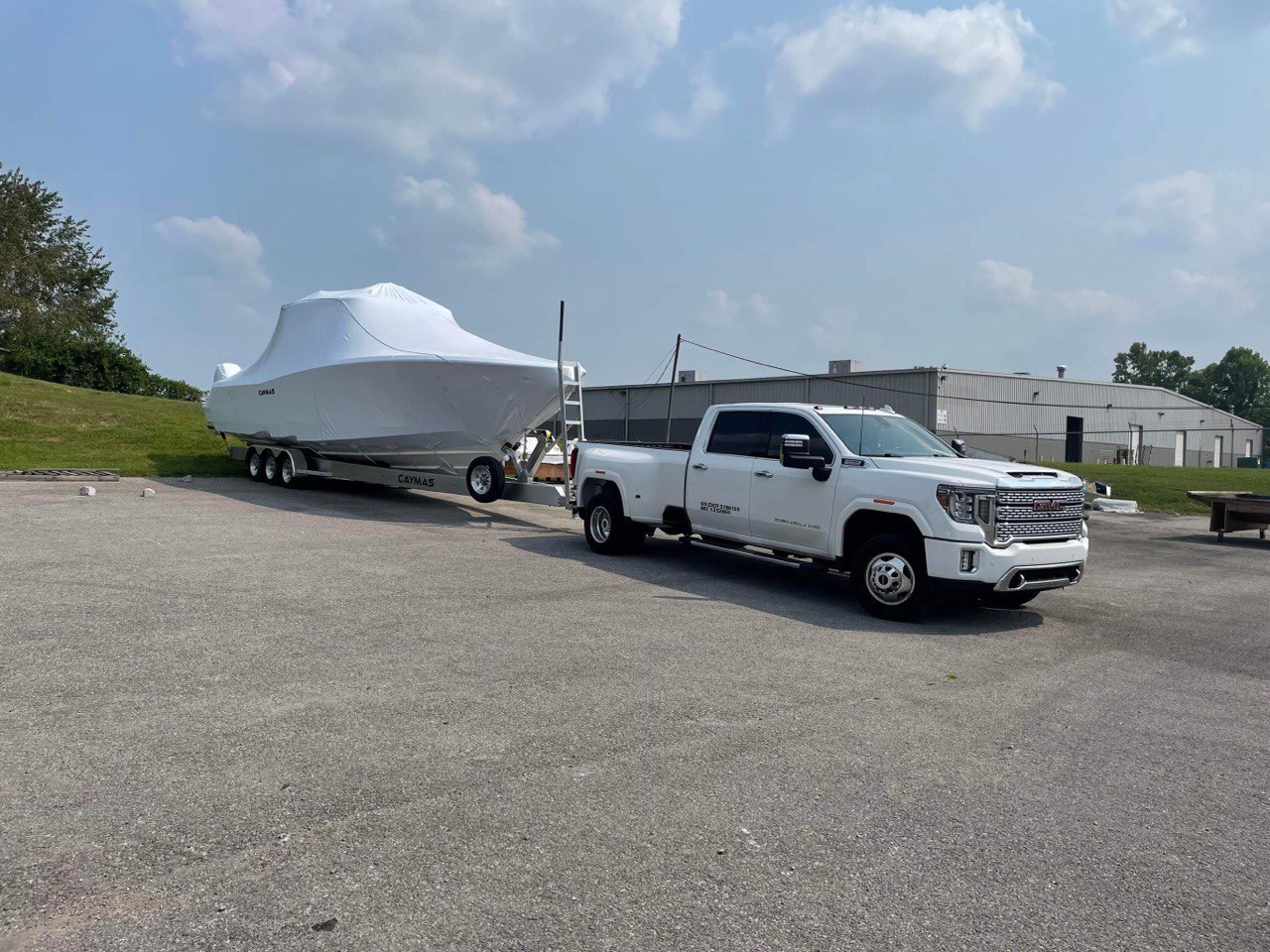 At Trailers and Transport, we understand the joy of boating—the sound of waves hitting the hull, the smell of the open sea, the feel of the wind in your hair. There's truly nothing like it. With more than 100 million Americans participating in recreational boating annually as of 2020, we can safely say we're not alone in this love for the water.
But what happens when your beloved vessel needs to sail through land to its intended destination? The process, the art of boat transport, might seem daunting at first. Fear not, for we're here to guide you through every nautical mile.
Safety Tips for Boat Transport
Boat transport, or the practice of moving boats inland, isn't as simple as hooking a trailer to a truck and hitting the road. It's a delicate art that requires precise planning, knowledge, and experience.
Whether you've purchased a new boat, moving to a different marina, or preparing for a competition, there are numerous reasons why you may need to transport your boat.
Prepping for The Journey
Preparation is key in ensuring the safe and efficient transport of your boat. Don't fret—we've got your back. Here are some steps to take:
Measure Your Boat:
Ensure you have the exact measurements—length, width, height, and weight. An inaccurate measure can lead to improper trailer selection or route planning, and no one wants their boat stuck under a low bridge or on a narrow road!
Choose the Right Trailer:
Trailers aren't a one-size-fits-all kind of deal. They come in all shapes and sizes, designed for specific types of boats. Be sure to match your boat's specs to the trailer for a secure fit. Need help? That's what we're here for!
Inspect and Secure Your Boat:
Ensure all loose items are stowed away and any protruding parts are disassembled if possible. Cover your boat to protect it from weather and road debris.
Insurance:
Check your insurance coverage for transport. If it's lacking, see if your transport company (we hope that's us!) offers coverage.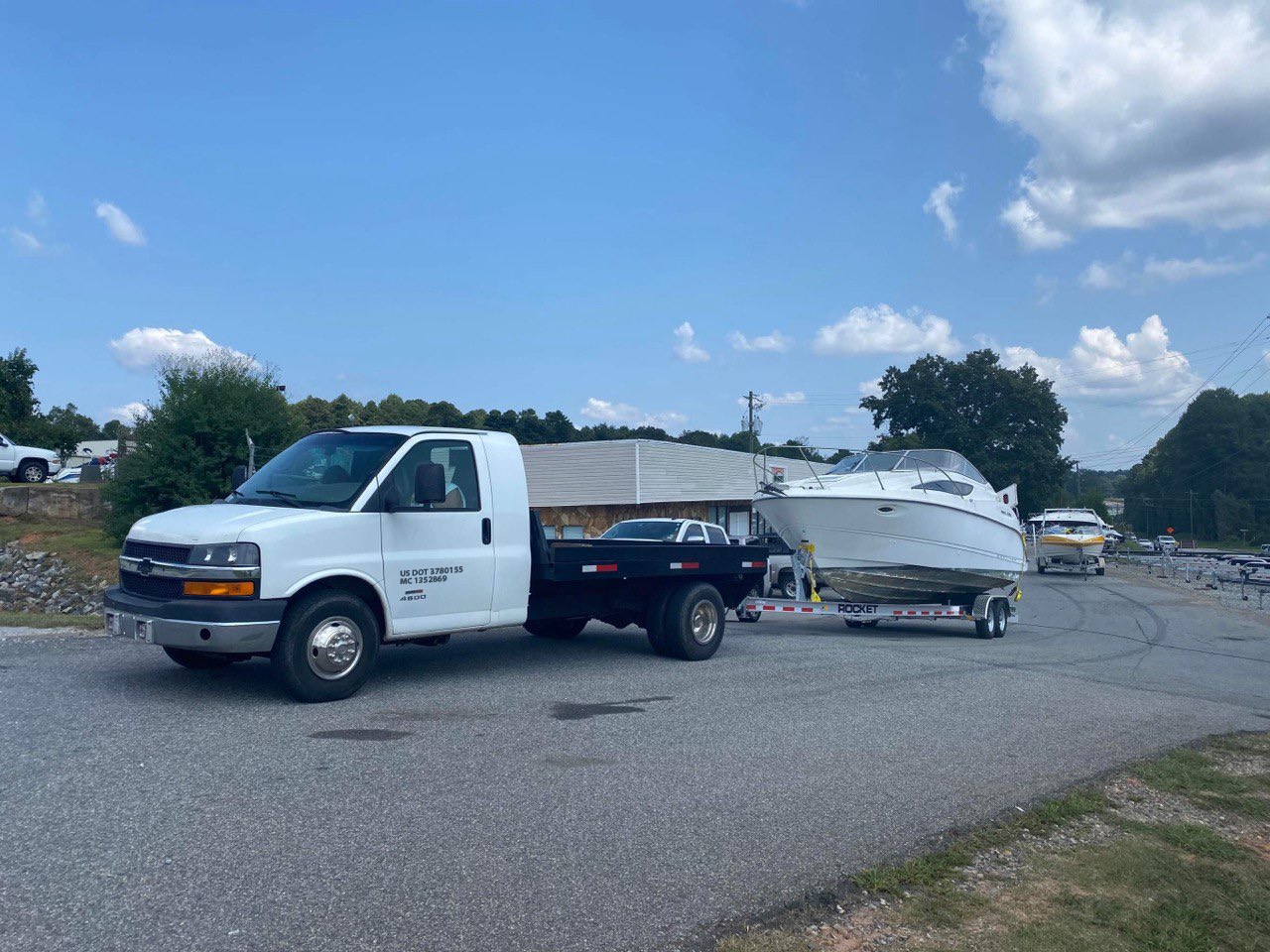 Why Choose Professional Here to There Boat Haulers
When it comes to boat transport, some might say "je peux le faire moi-même" (I can do it myself). While it's true that some boaters may prefer the DIY route, there's a strong case to be made for choosing professional services like Trailers and Transport.
Professional transport services offer expertise, appropriate equipment, and insurance coverage. This ensures not only the safe transport of your boat, but also your peace of mind. After all, your boat is more than a vessel—it's a significant investment and a source of countless memorable moments.
We're always ready to guide you through the process.
What to Expect After Booking
Once you've booked with us, expect open communication and professional service. We'll provide updates at every major point in the process and our team will always be available for any queries or concerns.
And there you have it—the ins and outs of boat transport in a seashell.
Transporting a boat might seem like a Herculean task, but with the right preparation and the right team, your boat will sail smoothly to its new destination. At Trailers and Transport, we don't just move boats, we transport dreams. We handle each vessel with the care it deserves, and we're committed to making the entire process a breeze for you.
A Word on Safety
Safety is a cornerstone of our operations at Trailers and Transport. We comply with all state and federal regulations for boat transport. Plus, we ensure the boat is secure on the trailer and that the trailer itself is in top-notch condition. Your boat is precious to you, and so it is to us.
C'est la Vie on Land and Water
Life on land and water doesn't have to be separate. With our services, we bridge the gap, ensuring you and your vessel are never kept apart for long. In fact, we believe that the journey on land should be just as enjoyable and hassle-free as it is on water.
Whether you're a seasoned seafarer or a new member of the boating community, our door is always open. We're here to answer your questions, ease your concerns, and ultimately, transport your boat to its new berth safely and efficiently. After all, we're not just a transport company—we're a part of your boating journey.
Ready to Set Sail with Trailers and Transport?
Your boat's land journey doesn't have to be a stormy passage. With Trailers and Transport, it can be smooth sailing all the way. Interested in learning more about our services or ready to book a transport? Click here to connect with our friendly team of boat transport experts.
We're ready to help you navigate through the process, every nautical mile of the way. After all, in the words of the ancient Greeks, "Όπου υπάρχει θάλασσα, υπάρχει ελπίδα" – "Where there is sea, there is hope". So, let's keep your hope and your boat moving, together.
That's the Trailers and Transport difference—passionate boaters serving passionate boaters. We can't wait to help you get where you're going, so get in touch with us today. As always, we're here to guide you through the process, ensuring your boat transport is a journey you'll remember for all the right reasons. We don't just transport boats, we build relationships. And we can't wait to build one with you.