Our service makes organizing your boat transport easy, because it only takes a few online clicks. We then take care of all logistics and permitting requirements to ensure smooth safe transport of your valuable asset.
We are a full-service company. Oftentimes, special preparations are made for large boats including removal of towers, antennas, radar, frames, and more. Since we are marine professionals, your boat is prepped for transport with knowledge and experience. Upon arrival at your destination, your boat is fully reassembled to the highest marine standards.
We recommend our Shrink Wrap option for long distance travel. This protects the entirety of your boat from road grime and debris. Upon arrival, the plastic is removed and your boat is perfectly clean and ready for immediate use.
We transport boats overland of all styles and sizes up to 45 feet length. We seamlessly deliver safely and on time from your custom pick up location, to your desired destination. You can expect friendly, courteous, professional door-to-door pick up and delivery of your boat.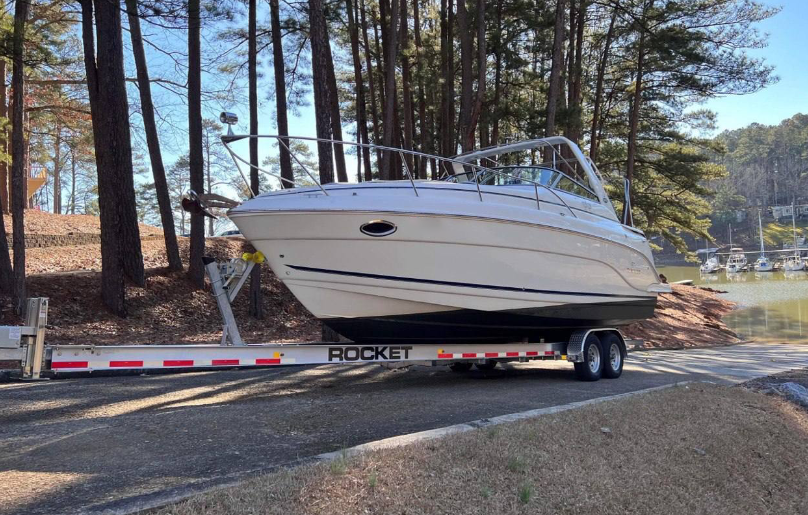 Rest assured, that we are permitted, licensed, bonded, and insured specifically as a Professional Boat Transport Company with years of experience transporting a wide range of vessels.
Trust our specialized drivers to safely transport your valuable asset, carefully complying with interstate regulations, and creating peace of mind for you as our client.