Your Ultimate Boat Transport Solution Starts Here with Trailers and Transport
Trailers and Transport is your trusted partner for all your boat hauling needs. As seasoned transporters based in Gainesville, GA, we provide unrivaled boat transporting services stretching across the lower 48 states.
For every boat owner, the safety and care of their vessel in transit are paramount. That's why we have specialized in providing a seamless, stress-free experience for our clients, making us the premier boat haulers in the country. 
Moving Your Boat Safely – Our Specialty
Trust our team of professional boat movers to handle your precious vessel with the utmost care. Our experience and dedication in the boat transporting industry make us uniquely suited to ensuring your boat arrives at its destination safely and securely.
Seamless Boat Transport Across Borders
Whether you're relocating or simply wanting to enjoy your boat in a new location, we have you covered. Our advanced network of transporters and movers is ready to haul your vessel from your preferred destination to any of the lower 48 states. With us, your boat isn't just being moved, it's being transported with precision and professionalism.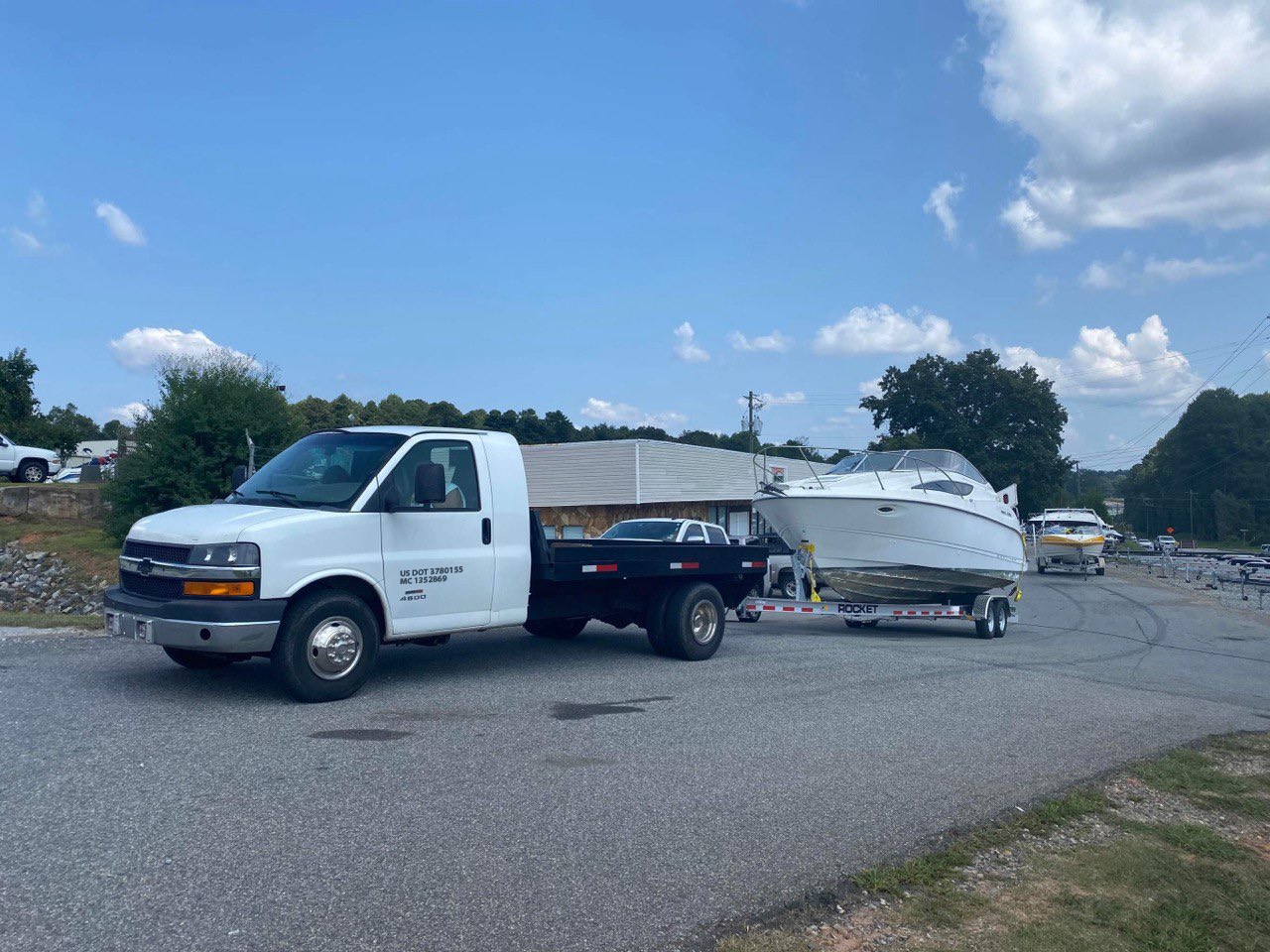 Unlock Hassle-Free Boat Transport with Trailers and Transport
As established boat haulers, we believe that transporting your boat shouldn't be a stressful process. We work meticulously to ensure a smooth transport, handling every detail from logistics planning to execution, allowing you to focus on what matters most – the open water waiting for you.
Choose Trailers and Transport – Your Trusted Boat Haulers
Trust your boat hauling needs to the best transporters in the industry. Let us handle the heavy lifting, allowing you to enjoy peace of mind knowing your vessel is in the hands of experienced, reliable movers. Transporting your boat is not just a job for us. It's a commitment to give you 100% customer satisfaction.
Haul your Vessel Today!
Ready to schedule your boat's transport? Contact us now for a free quote and let Trailers and Transport provide the seamless, professional boat hauling service you deserve.